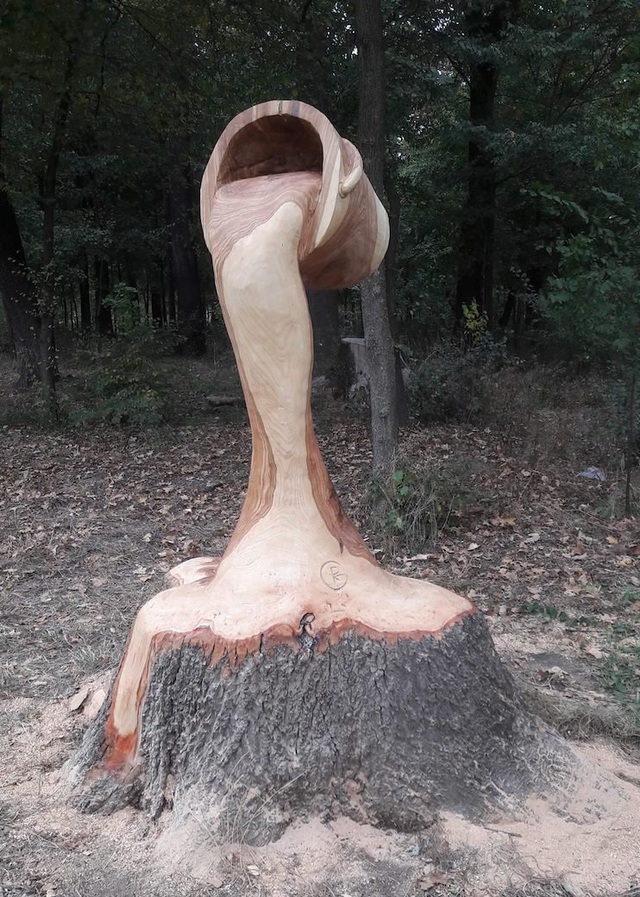 Rizea, who was previously a forestry engineer, stumbled upon his passion for woodcarving by chance. About three years ago, he bought a new saw and began experimenting with the wood that was available in his workshop. One day, he decided to carve a human face onto a piece of wood, and he was surprised by how beautiful it turned out. From then on, Rizea dedicated himself to honing his craft, and he has become so skilled that the local government in Craiova, Romania has allowed him to transform old tree stumps into works of art in the city's parks.
While Rizea sometimes sketches out his designs beforehand, he often has to adjust his plans based on the condition of the wood he has to work with. Working with old and degraded wood means that he often has to remove damaged parts, which can make it challenging to create the designs he has in mind. However, Rizea has found that sometimes having to adapt to the materials at hand can lead to surprising and amazing results.
One of Rizea's most famous creations, called "Galeata care curge" or "Water poured from a bucket," was born from a half-broken tree stump. When Rizea discovered that the middle of the material was thin, he decided to turn that area into a stream of water, resulting in a stunning piece of art.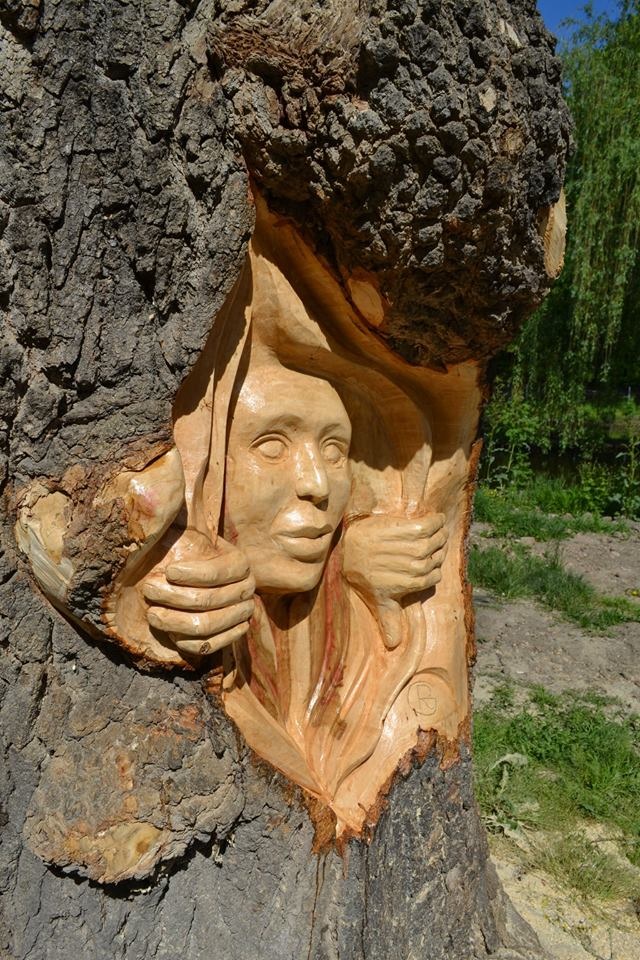 Hey there international pals of Rizea! Just wanted to give you an update that Rizea has been busy creating some amazing artwork inspired by the rich history of Craiova. While other cities in Romania have expressed interest in having Rizea create pieces for them, he has made it clear that he will not duplicate any of his works in Craiova out of respect for the city's unique charm and character. Stay tuned for more exciting updates from Rizea's creative endeavors!