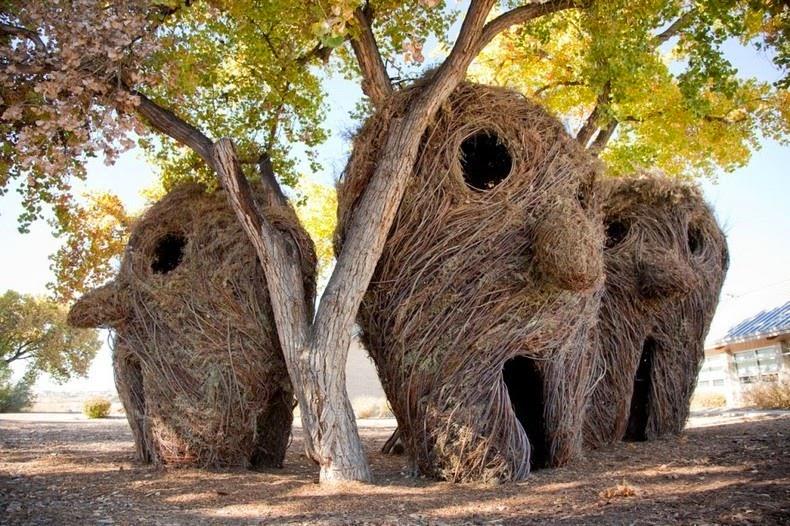 These impressive pieces of art are the masterpieces of the skilled sculptor and architect, Patrick Dougherty, located in North Carolina, USA. Using trees from the Atlanta Botanical Garden, he has brought his creativity to life and created stunning sculptures.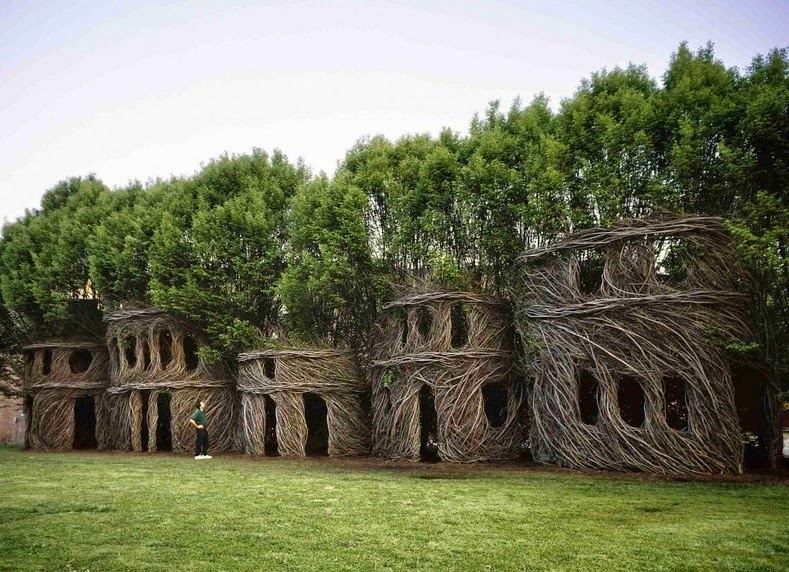 Patrick's sculptures are an epitome of creativity. They resemble bird nests, cocoons, and giant honeycombs that are crafted from young tree trunks. Unlike conventional sculpting methods, where the artist cuts, hews, planes, and assembles the materials, Patrick weaves hundreds of young tree trunks together to create shapes of houses, animals, and objects. The outcome is a stunning artwork that is a treat to the eyes.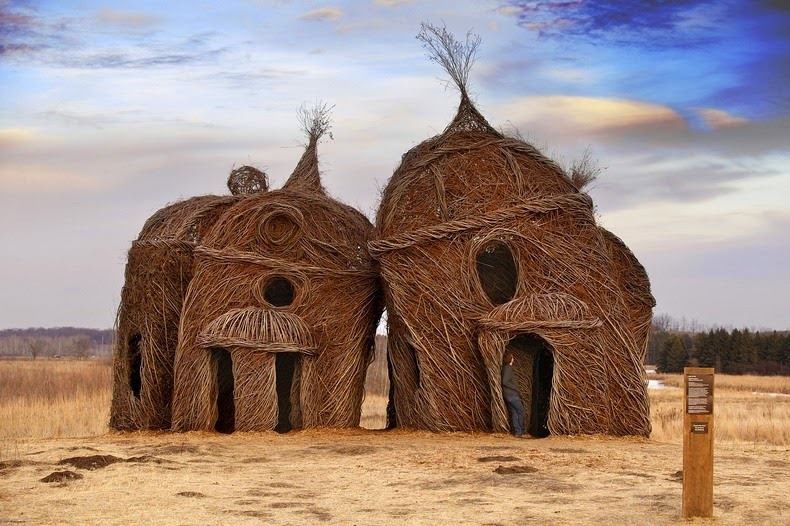 Mosaiculture is a type of art that produces stunning tree sculptures. These artworks utilize frames made of steel or aluminum, which are filled with soil to nourish colorful flowers and grass. To ensure that the plants remain vibrant, a watering system is installed within the sculptures to promote ongoing growth and progress.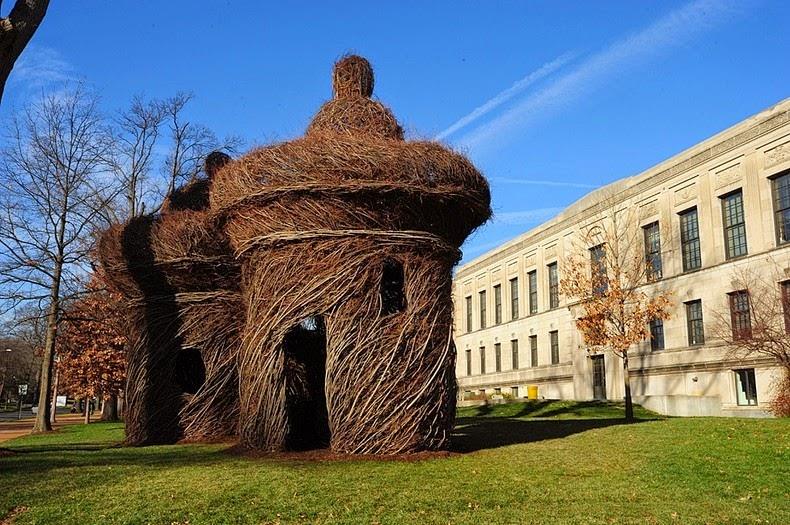 What makes his creations unique is their ability to transform with the passing seasons. The colors and shapes of nature are reflected in his work, adapting to the natural laws that dictate each season of the year.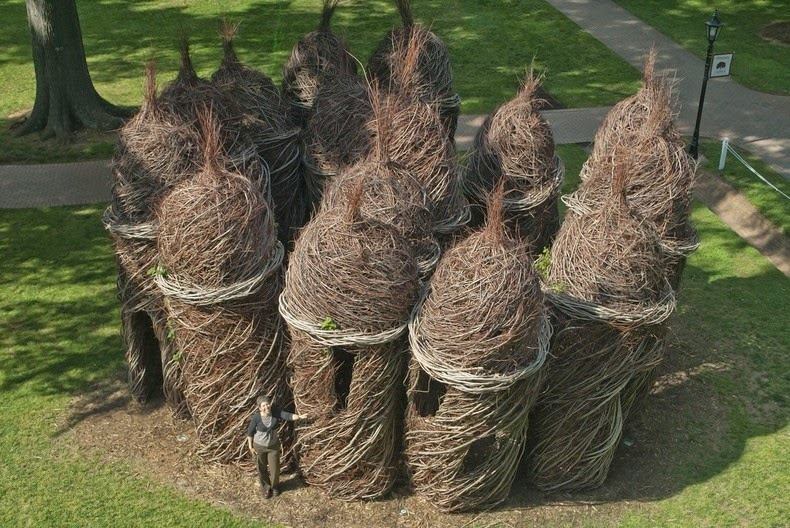 Following his graduation from the University of Management, Hospital, and Health, Patrick pursued his passion for art and sculpture by enrolling at the University of North Carolina. During his studies, he took a keen interest in primitive house building techniques, which inspired him to experiment with carpentry and his love for nature. As a result, Patrick created his first work of art – a house constructed using small branches, rocks, and wood chips. To this day, this unique home remains the abode of Patrick, his wife, and son. Over the course of three decades, Patrick has produced over 230 works of art that have been showcased worldwide, earning high praise from both professionals and audiences alike.